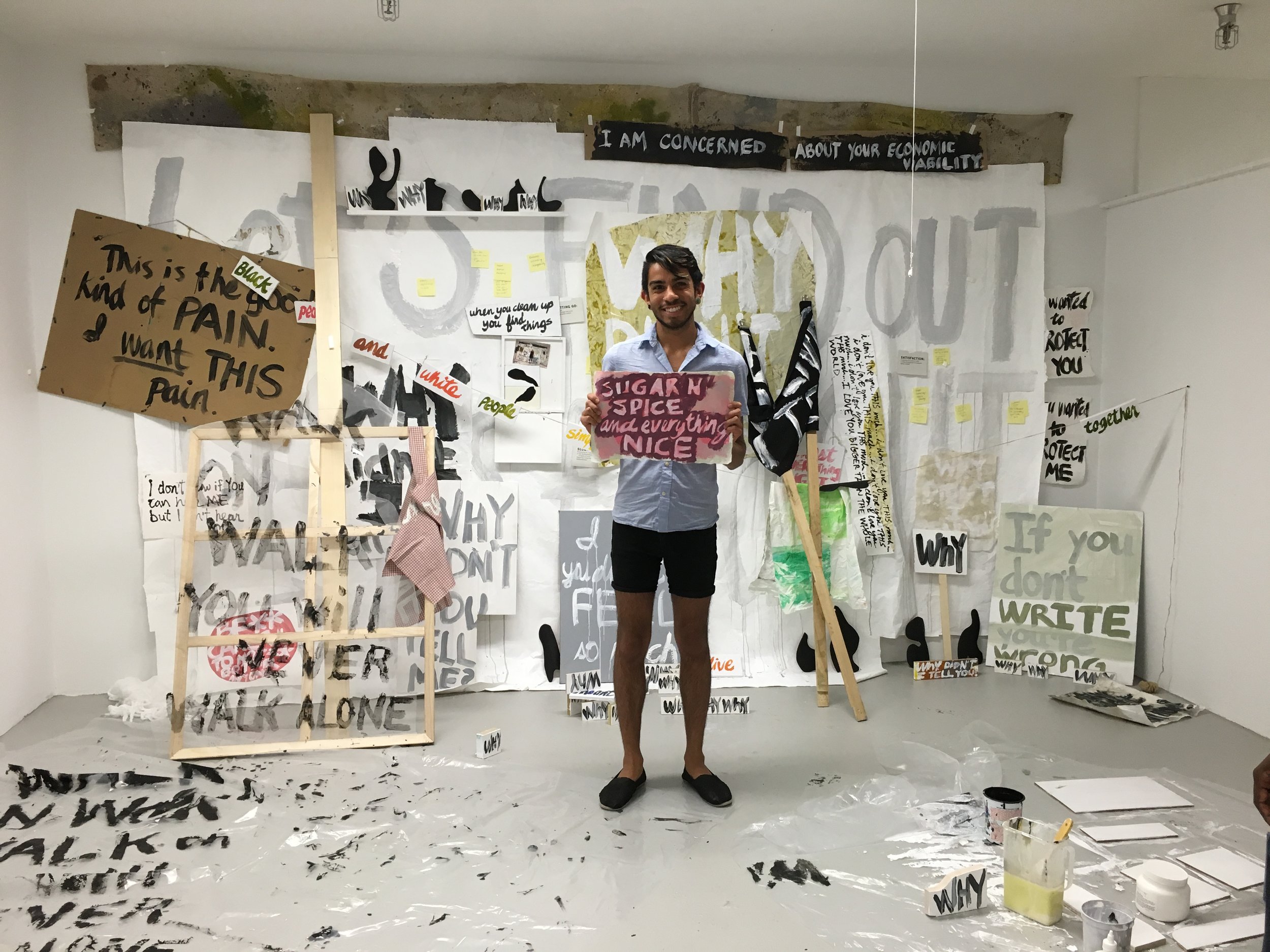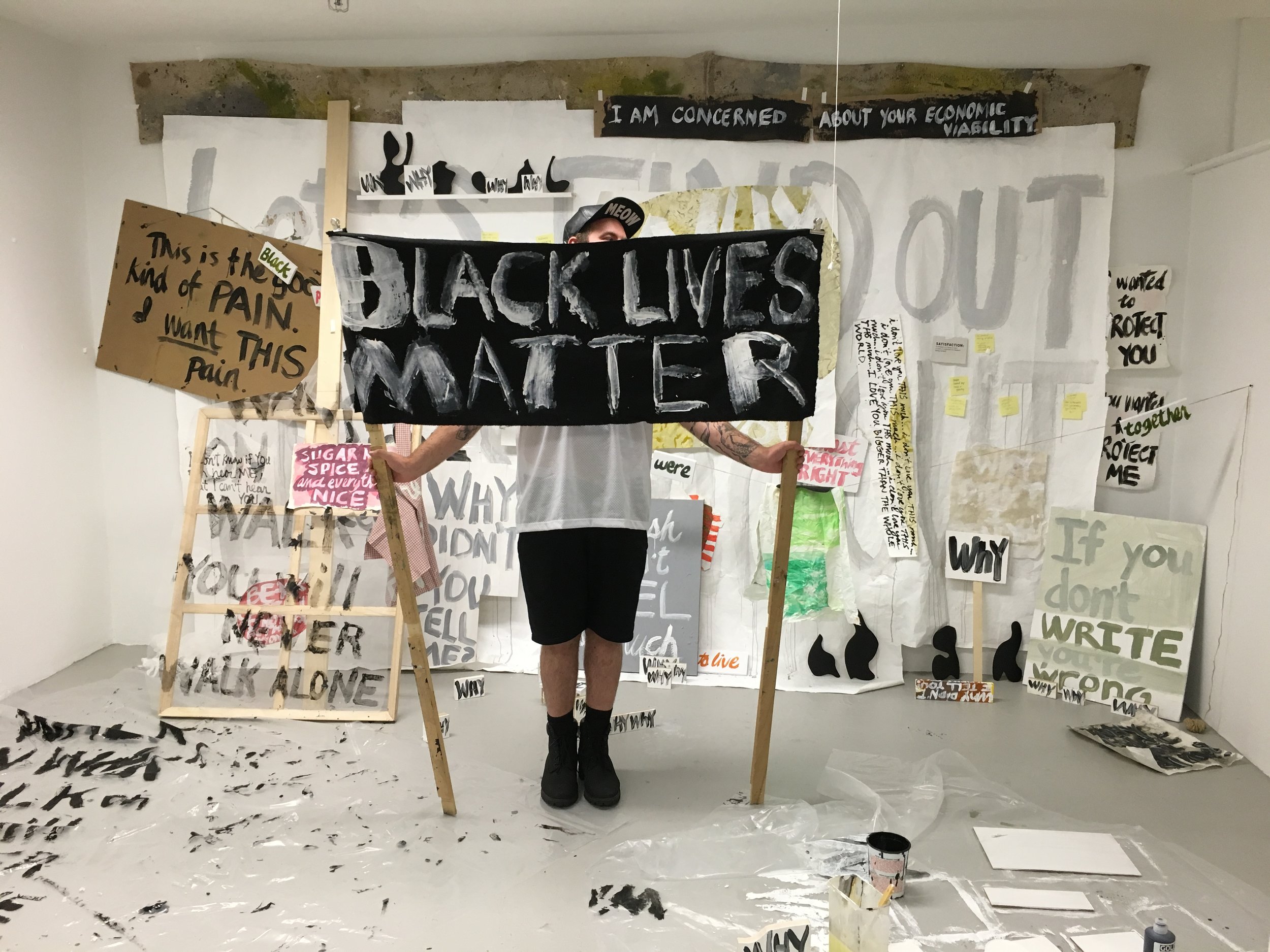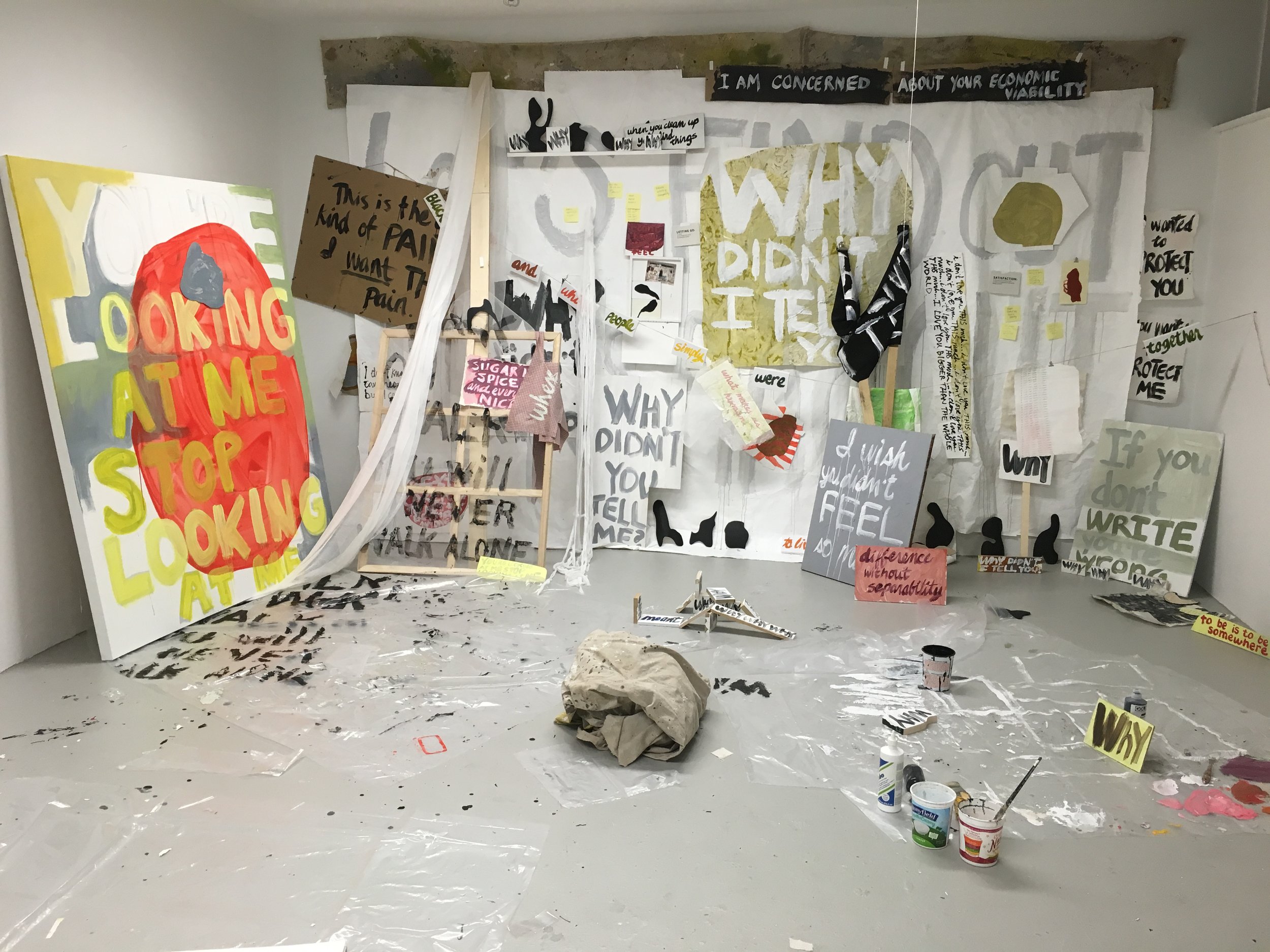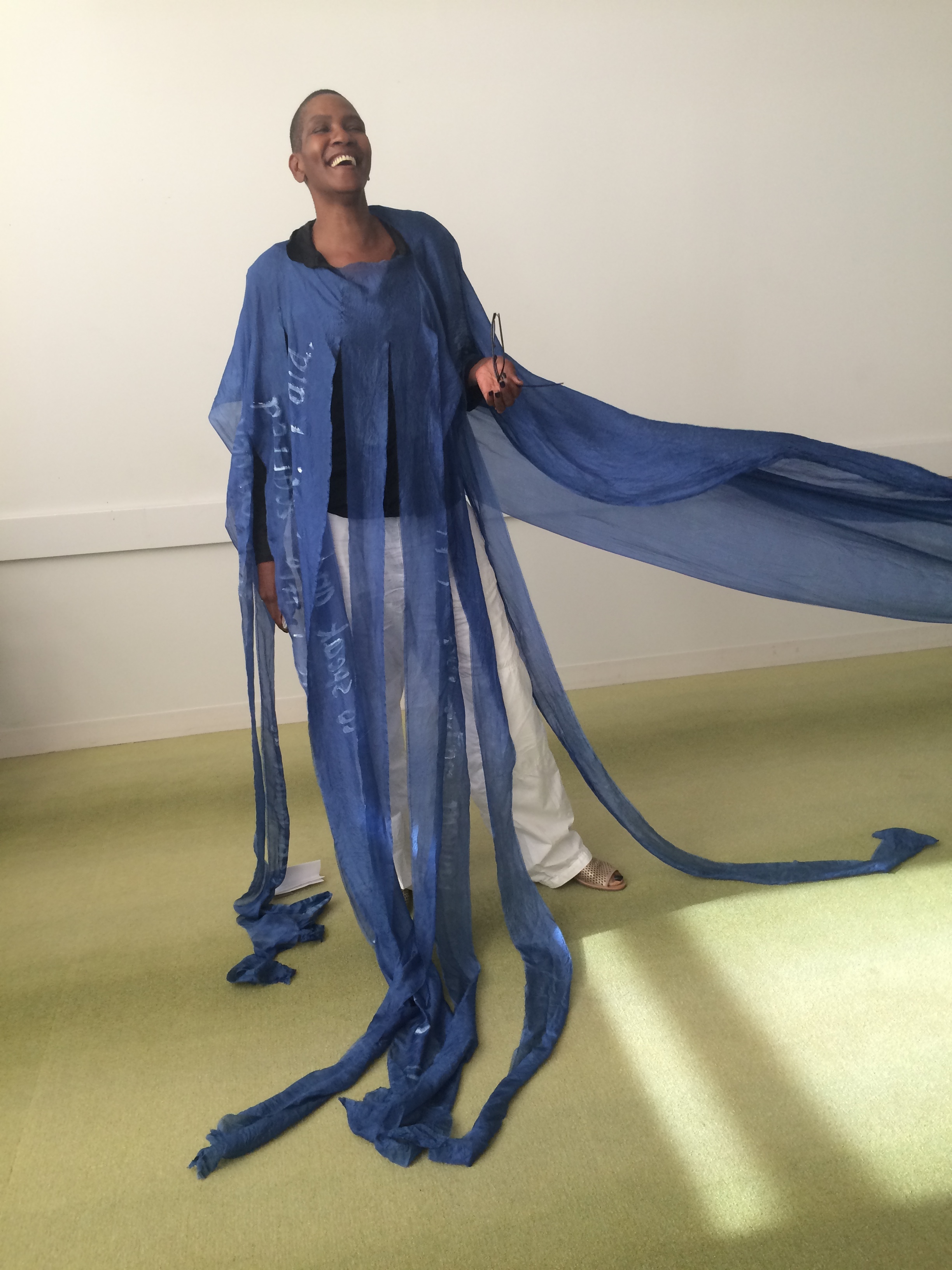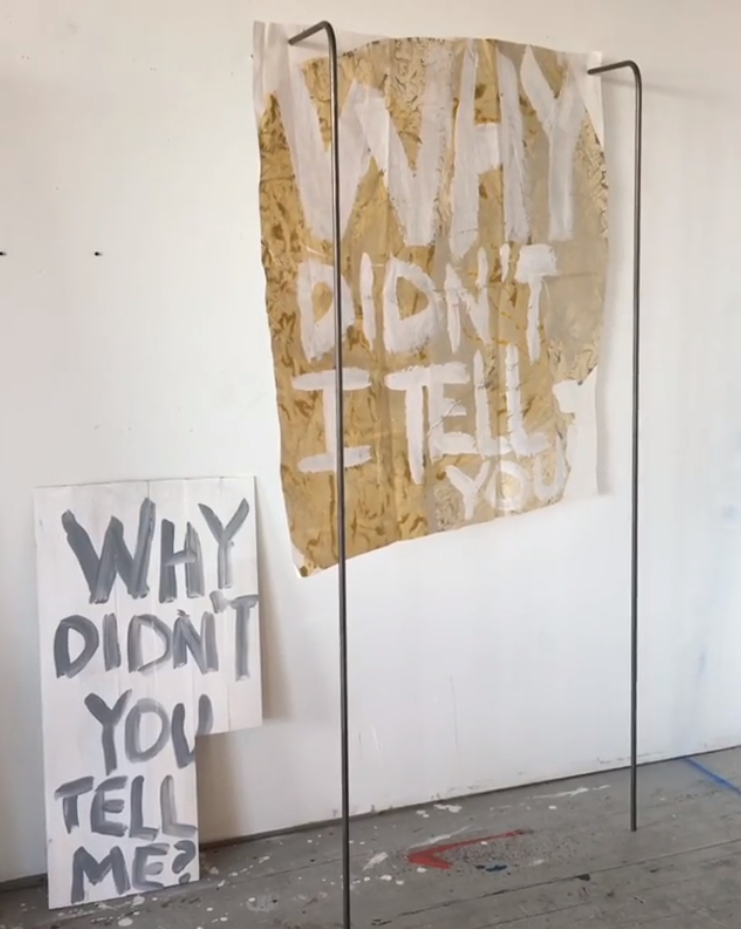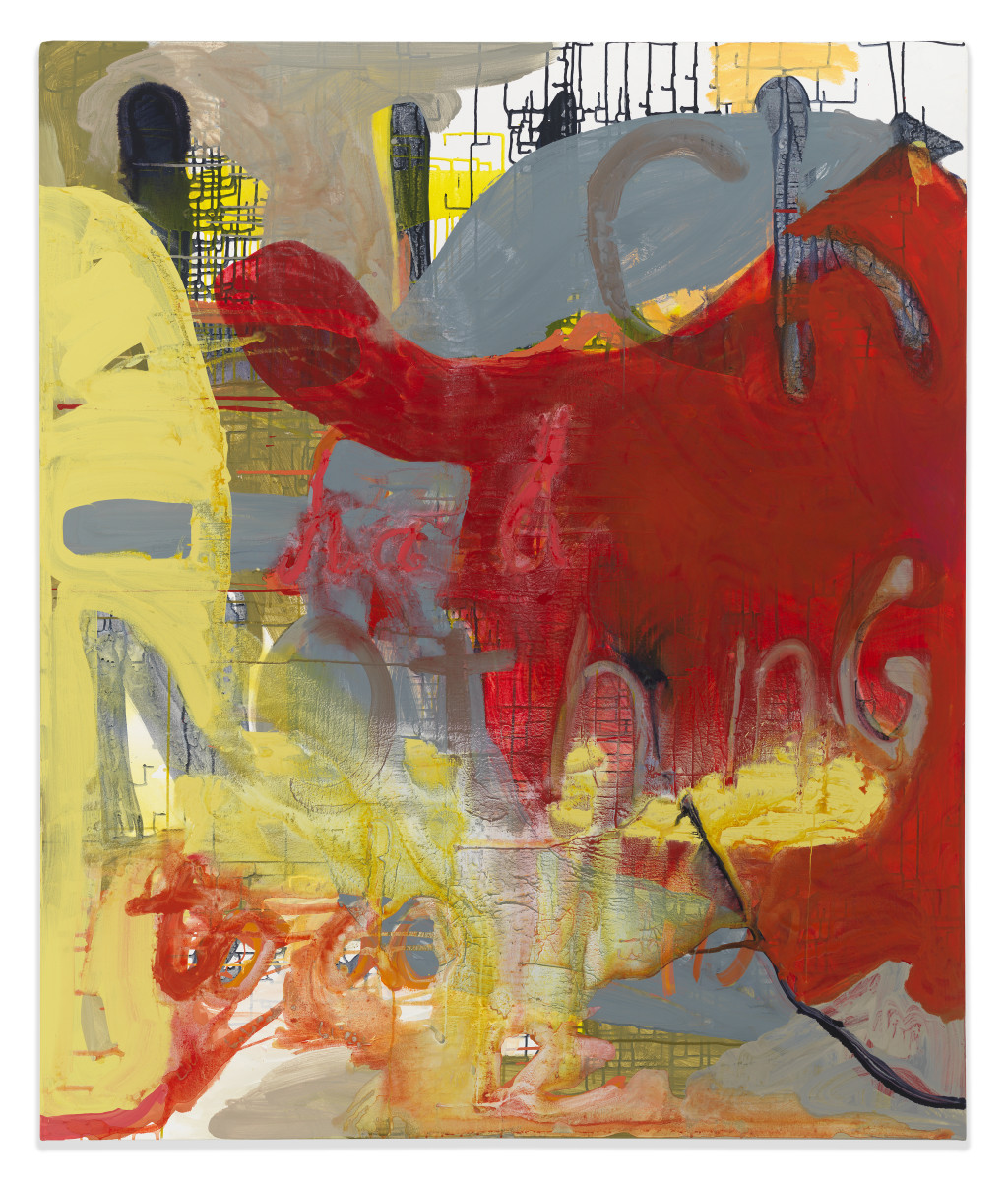 Solo exhibition of paintings at Page Bond Gallery, Richmond, VA, September, 2017
Post-Trump election night protests, Chicago, IL, November 2016
Protests in the streets of Chicago the day after Trump was elected...this guy jumped out of his car and asked me to take his picture with my sign, acrylic on canvas, made to last!
My Women's March sign was a portable, wearable painting. I carried it everywhere for two weeks after the March and then passed it on to two other women to carry in succession.
Drawing Attention, 2017 - ongoing, 20-minute performance museum intervention, Art Institute of Chicago. In this piece, I choose a work that is routinely ignored by gallery visitors (often a work by a woman or POC) and focus my attention in looking, drawing and writing for 20 minutes. My casual research shows that my presence becomes a magnet and draws others to consider what might have otherwise been an overlooked work.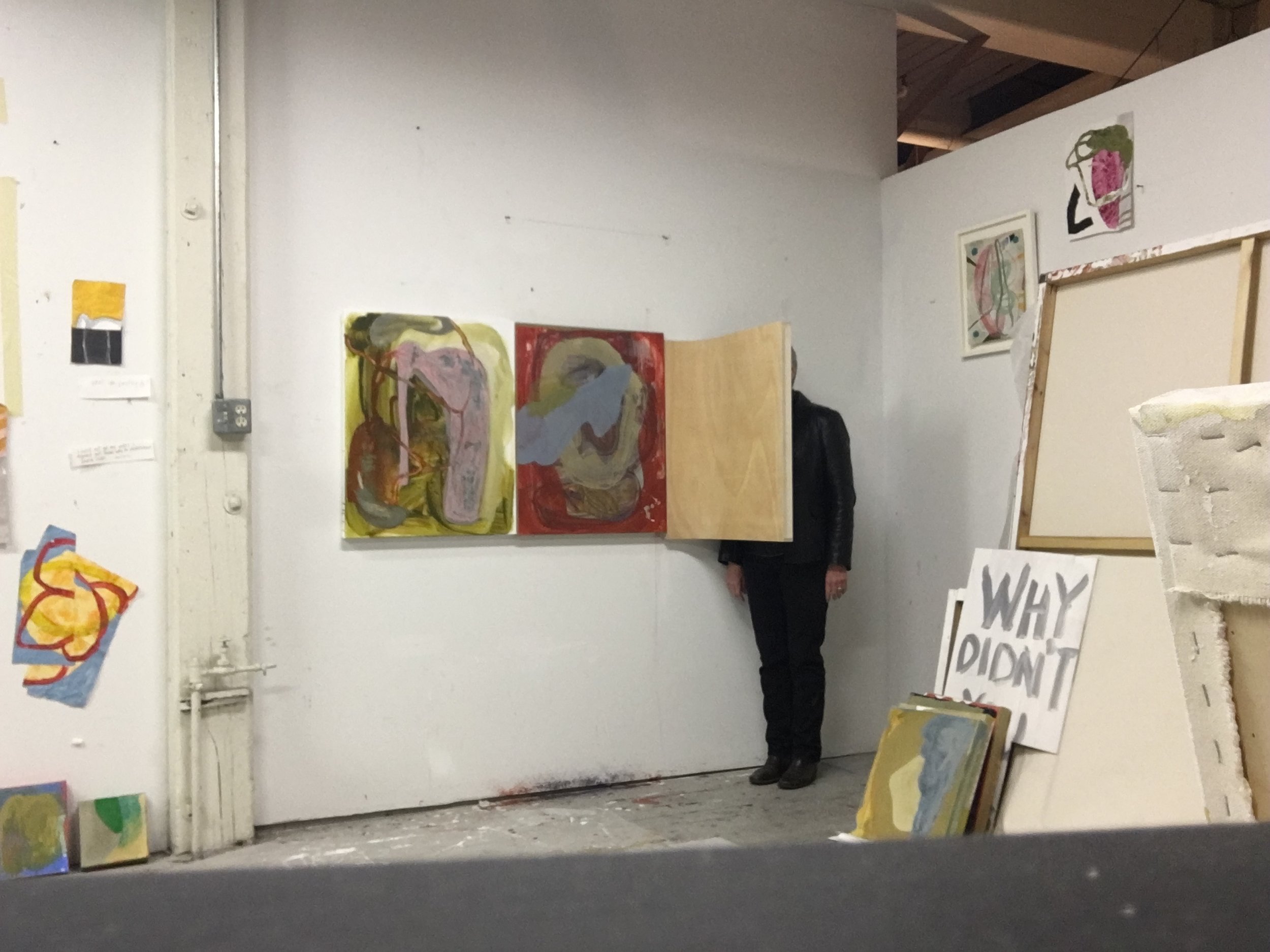 Prep for Independent Study around The Archive Project, documenting my 20-year practice. Research at Joan Flash Artists Book Library, talking with Doro and Kayla, discussing with possible undergrad intern, laying out mock-up of artists book. Spring 2018 working with Kristi McGuire to develop theory around artists archives and engage 40+ individuals to contribute to the archive.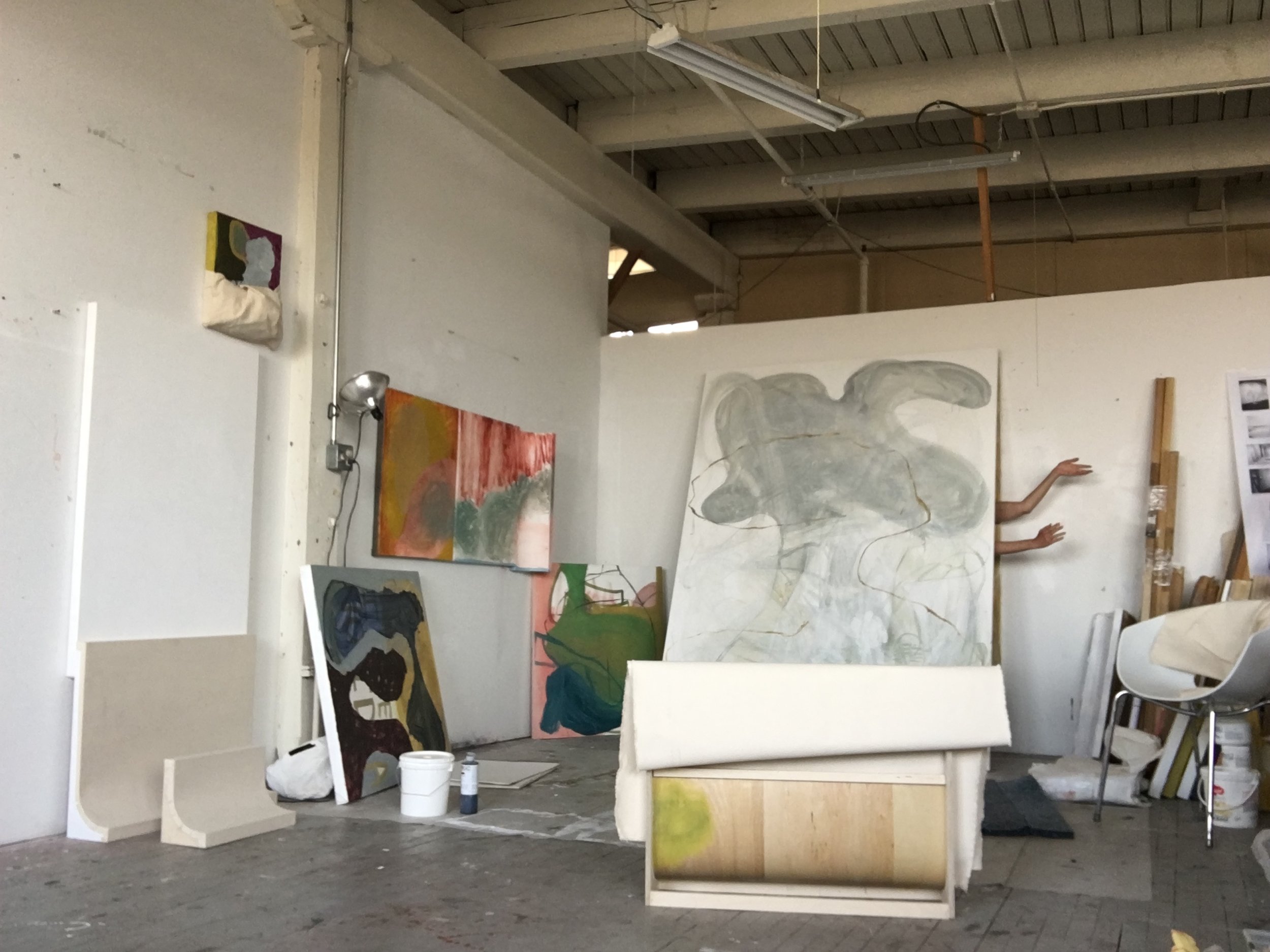 The body in relation to the canvas. Hiding.
What Was Found, Archive Project, survey of Murphy Spicer work over 20 years
Poster of significant women painters
Summer Art HIstory paper on this work by Jutta Koether at AIC
Artists book of painting wisdom from Molly Zuckerman-Hartung
Work-in-Progress: unstretched canvas painting merging with one of the figure drawings.
really thought about stopping here...
Part of an ongoing series of daily self-portraits numbering about 85
Drawing with acrylic on gessoed unstretched pieced-together canvas
Nude Holding Her Breast, 1925, Self-Portrait by Emilie Charmy
Work in Progress: Self-Portrait with Poster of Women Painters
Series of drawings exploring self-portraiture and erasure